Will Drinking Coffee Stain my Veneers?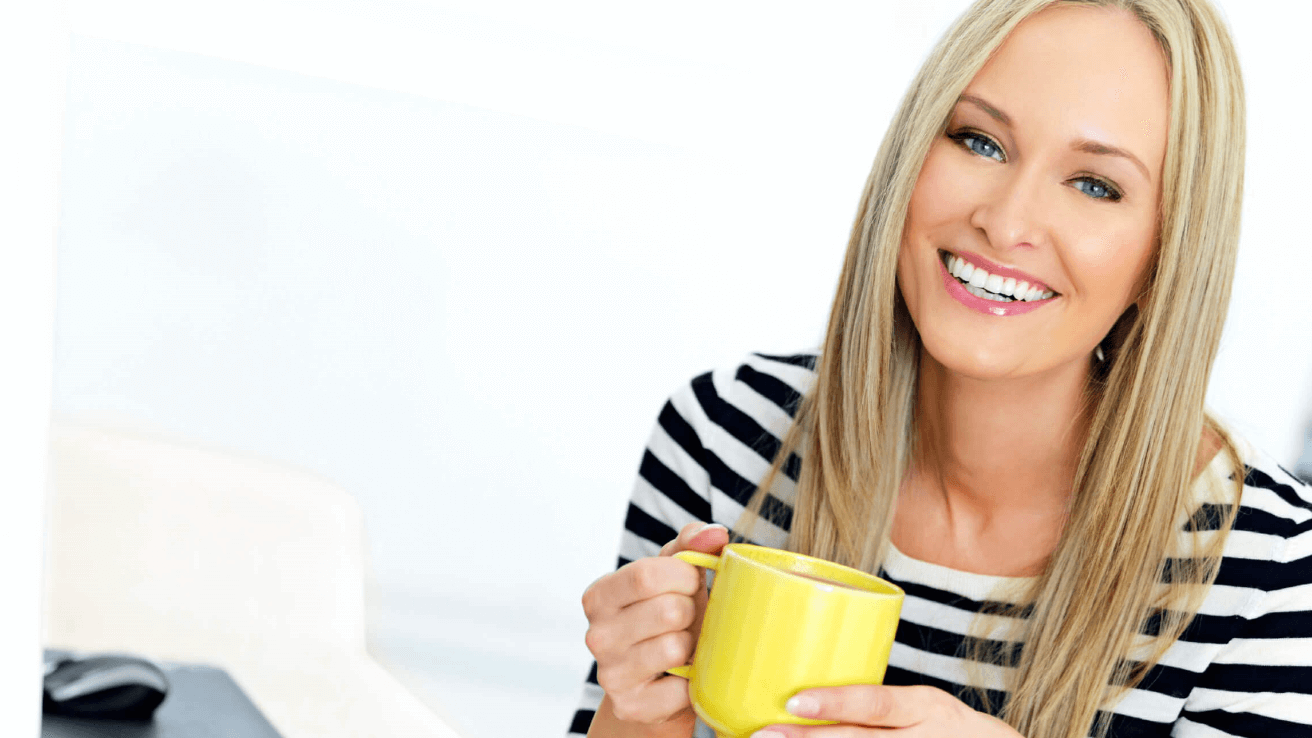 If you, like many people, deal with teeth or a smile that you do not love, veneers may be able to help you. Veneers can cover a multitude of dental imperfections to help you achieve a smile that you love to show off. Dr. Ryan Martz can help you determine if dental veneers are a good option for your goals and needs. Schedule a consultation with Gardens Cosmetic and Family Dentistry in Las Vegas, NV today.
What are veneers?
Veneers are thin pieces of lightweight material like porcelain or composite resin that are designed to fit over your teeth and cover any dental imperfections you might have. They can help you completely reshape your teeth and mouth to help rejuvenate your smile. Veneers are a long-lasting option if you are looking to enhance the appearance of your smile. Minor to more major imperfections can be addressed with these veneers.
What kind of veneers are offered?
Dr. Martz offers two types of veneers to best fit your unique goals and needs.
Porcelain veneers: These veneers are a great option if you are looking to cover more severe dental imperfections like misshapen teeth, sizing issues, and many more common problems. These do require that some of your enamel be removed before the veneers are placed.
Composite veneers: This a cheaper option, but they do also have a shorter lifespan. These veneers are designed to help cover minor cosmetic issues you may have. Little to no enamel has to be removed for these veneers to be placed properly.
Each type of veneer has its pros and cons, so it can be tricky to choose the best option for yourself. Dr. Martz can help you determine which type of veneer is best suited for your dental goals and needs.
What should I know about veneers?
While veneers are made to be stain resistant, you can still have stains build up over time. If you drink coffee directly after the veneers are placed, they could begin to turn yellow. Another way to stain your veneers is to drink staining liquids like coffee without brushing your teeth or rinsing your mouth out afterward. Your teeth may be more sensitive to hot and cold temperatures after your procedure; however, this should go away within a few days. You should avoid chewing on hard objects like pens, ice, and even your fingernails. These objects can damage and crack your veneers. While veneers are not a permanent option, they are incredibly long-lasting when cared for properly. Dr. Martz can help you keep up with the integrity of your veneers at regular dental exams and cleanings.
Where can I get veneers in Las Vegas, NV?

No matter which type of veneers you choose to get, you can help cover dental imperfections that take away from your smile, leaving you with a more youthful and beautiful smile. These veneers can stain, but if you clean your teeth properly, it is difficult for this to happen. Our office services the areas of Las Vegas, Boulder City, Henderson, and Paradise, NV. Dr. Martz can help you create a treatment plan that addresses your dental goals and needs. Contact Gardens Cosmetic and Family Dentistry in Las Vegas, NV today for a full consultation on the overall state of your oral and dental health.