Welcome to Gardens Dentistry
Create the Smile You Deserve
Gardens Cosmetic and Family Dentistry specializes in general, cosmetic, and advanced dental procedures. Ryan Martz, D.M.D. and our talented team are honored to be serving Las Vegas, NV families with premier dental care. Whether you are in need of a routine cleaning or would like to correct a cosmetic issue, our team can help you achieve your dream smile.
About Us
Meet The Doctor
Ryan Martz, D.M.D.
Dr. Ryan Martz is a skilled family dentist in Las Vegas, NV who specializes in the prevention, diagnosis, and treatment of oral health concerns. His unique training and diverse experience enable him to artfully craft custom treatment plans that meet your needs. His goal is to help you gain a gorgeous smile that you can show off confidently to the world.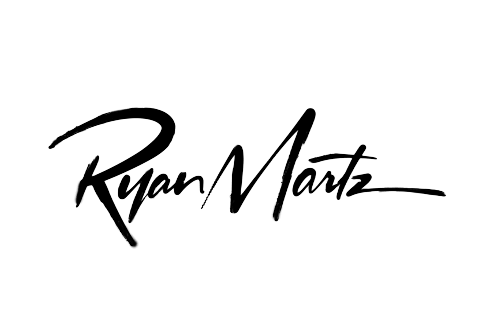 Meet Dr. Martz
Reviews
"Just moved to Vegas a few months ago and was looking for a new dentist in the Summerlin area. So happy I found Dr. Martz and Gardens Dentistry! The staff was outstanding and I feel like Dr. Martz really took the time to get to know me as his patient. They were quick to schedule me for a new patient visit and made me feel welcome as soon as I arrived! Highly recommend Gardens and Dr. Martz, as you'll be in extremely good hands."
Z.T.
Google
"I have never in my 68 years of dental experience had a dentist and his entire staff be so wonderful. They treat you like family upon entry. Dr. Martz stayed a few hours after closing to finish the job because of a stubborn extraction and called the next day to make sure I was good. No one should go anywhere else. Painless in every possible way."
V.F.
Google
"Are you tired of awful dentists performing a surgery in your mouth while they're on the phone ordering pizza? Do you often find yourself in a dentistry that doesn't care about your mouth, or your general well being? Was your last dentist crazy and working out of his moms garage? WELL, FEAR NO MORE! At the Gardens Cosmetic and Family Dentistry you can be sure that you will be in great hands. Not only do they listen to your every concern, They actually go out of their way to examine, and find root causes that may be problematic in your mouth. Mind you their doctors didn't get their license out of your local Walmart supercenter, they are extremely skilled with their trade. Seldom is it that you find a dentist that actually cares about you, as opposed to the many that don't. Many of which only care about your money, you can be rest assured that Dr. Ryan Martz simply cares about your well being. I have gone through many dentists, and these guys are extremely professional. They have excellent manners, and welcomed me with a smile. Their office was so f*cking clean I'm sure Gordon Ramsay could eat his chicken dinner off of the floor. Ironically the office smells like candy, it was so sweet and pleasant, it felt like Willy-Wonka died in there. (Definitely a good thing) Other dentistries have had offices that smelled rotten and uninviting. All of which can contribute to nervousness and discomfort. Here are four reasons why you should make an appointment to see Dr. Ryan Martz. 1. Extremely skilled with his profession, and knows exactly what he's doing. 2. Does things in a timely manner, and won't waste your time. 3. Great / Uplifting sense of humor and truly cares for your well being. 4. Is a good looking version / alternative of Orlando Bloom. Need I say more? As someone that has been through many dentists here in Las Vegas, I can personally vouch for this Dentist. I highly recommend him, and wish all of you reading this the best. Definitely an elite dentistry. Thanks again Dr. Martz"
R.D.
Yelp
"Such a great place for dental work....from the front desk to the hygienist and esp Dr.Martz..The BEST dental experience Thank you!!!"
C.D.
Yelp
"this place is great, the staff is very kind, tara, levi and of course dr. martz are the absolute best. they stay true to their word and they get you in and out in a timely manner. they are seriously so great and i'm glad to have found them. i would recommend them to everyone"
E.R.
Yelp
A New Smile Awaits
Before and After
Dr. Martz and our dental team take great pride in our specialty. If you are considering visiting Gardens Cosmetic and Family Dentistry, let our work speak for itself by exploring our dental gallery.
View Photos
Contact Us
3575 S Town Center Dr
Ste 120
Las Vegas, NV 89135
Hours
M 10am - 6pm
T-Th 8am - 5pm
F 7am - 1pm
;