The Halloween Season and Healthy Smiles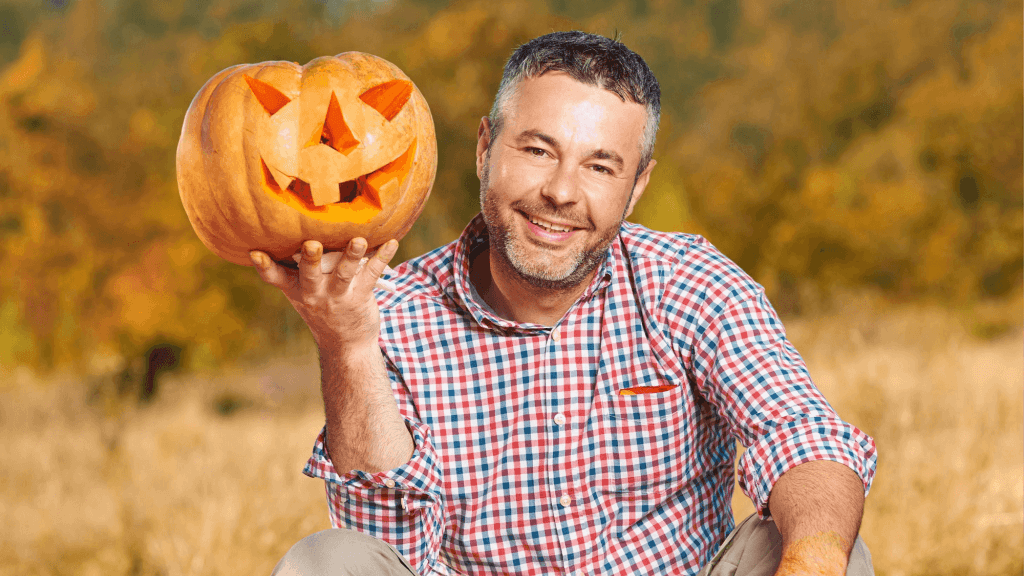 Trick or Treat!
Dr. Ryan Martz says that it's that time of the year again when candy filled bowls are around every corner. The Halloween season is here, and that means candy of every type is usually within arms reach at any given time. With all of the sugary treats, ghosts and goblins are not the only scary things to watch out for this Halloween. Bacteria caused by the break down of sugar can also cause the enamel on your teeth to weaken and decay. Along with the bacteria, certain types of candy can also create an increase of acids that will further damage your teeth if not cleaned thoroughly. Thankfully, not all Halloween treats are the same and Gardens Cosmetic & Family Dentistry in Las Vegas, Nevada is here to help sort out the good from the bad.
The Good
Dark chocolates are one of the better choices for Halloween treats. Dark chocolate contains less sugar than milk chocolate and will not stick to teeth like other types of chocolate. Along with less sugar, dark chocolates contain antioxidants and are one of the most recommended treats for those who love chocolate.
Powdery sugar treats like Fun Dip contain a much higher percentage of sugar than many treats; however, the sugar dissolves quickly and does not leave a residue on your teeth. The powdery sugar mix typically does not linger around the teeth to form damaging bacteria. In many instances, the powdery sugar treats can be placed directly on the tongue and avoid the teeth altogether.
Sugar-free candy and gum are a better choice for your teeth than the regular versions. Since a primary cause of harmful bacteria on your teeth comes from sugar, choosing a sugar-free alternative is a more sensible way to enjoy the Halloween season.
The Bad
Hard sugar candies not only contain an excessive amount of sugar but can also crack and fracture teeth. When it comes to consuming hard sugar candies, biting down on them is never recommended. While people can avoid teeth damage by sucking on the candy until it is gone, it is best to avoid this type of candy altogether.
Sticky treats like caramel and gummies are a familiar Halloween favorite; however, they are some of the worst for your teeth. Sticky candies and treats will stick to teeth and get caught between teeth where they can form harmful bacteria for hours after eating. The high concentration of sugar and slow processing sticky syrups are a perfect recipe for tooth decay and damage. Always brush and floss completely after eating sticky treats. Dr. Martz suggests it's best to avoid sticky type candy.
Sour candy is another favorite treat for Halloween that can damage teeth more than other types of candy. The sour candies are often more acidic than traditional candy. The other acids along with harmful bacteria from sugars are something that should be avoided. Sour candy packs a double-punch when it comes to tooth decay and cavities and can cause damage to tooth enamel faster than many other types of candy. Consume sparingly and always brush and floss thoroughly after.
In Summary
Moderation, brushing, and flossing is the key to enjoying the Halloween season. Consuming candies like dark chocolate, powdery sugar, and sugar-free alternatives are a better way to enjoy the seasonal treats while avoiding tricks such as tooth decay and cavities. Avoid hard candy, sticky treats, and sour type candies to help reduce the damage to your healthy smile.
When you are ready for a good family dentist in Las Vegas to help rescue you and your family's teeth from the sugary overload of the Halloween season, Gardens Cosmetic & Family Dentistry at Town Center is here to help. Give us a call to schedule your appointment and we'll make sure that your healthy smile is the biggest treat of them all this Halloween Season!