How Can Patients Care for Invisalign® Aligners at Home?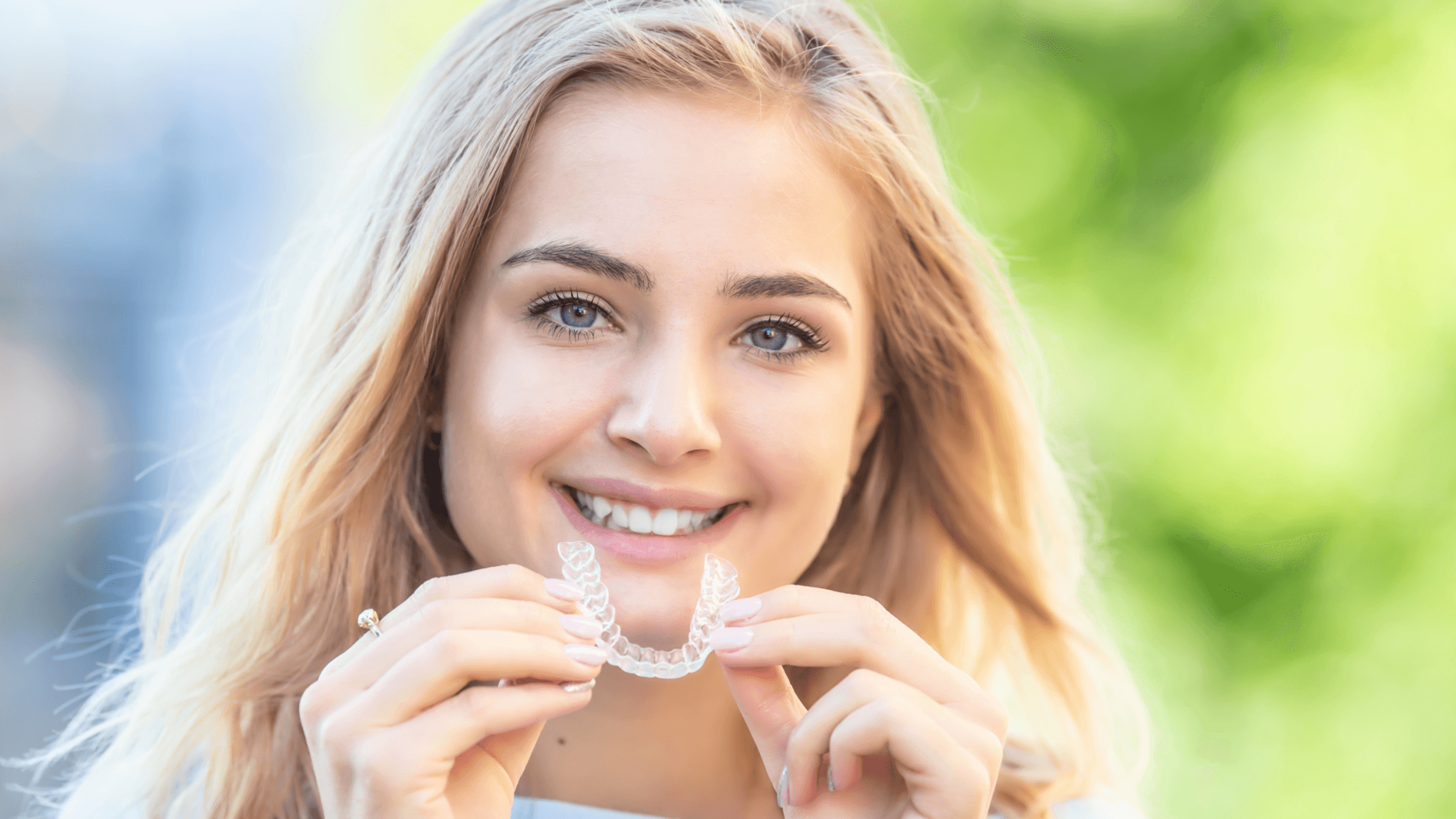 There are many ways you can straighten your teeth. One of the easiest and least painful ways is Invisalign aligners. However, with these aligners, you have to make sure you properly care for them and keep them clean. Many people do not know how to care for their aligners, but with instructions, it is not difficult. Dr. Ryan Martz and the team at Gardens Cosmetic and Family Dentistry can help you get the straight teeth you want. If you live near Henderson, Boulder City, Paradise, or Las Vegas, NV, schedule a consultation today.
What are Invisalign aligners?
Invisalign aligners are clear, plastic dental aligners that slowly and carefully move your teeth into the correct position. This is done over the course of multiple months; however, it usually takes less than 18 months to straighten teeth. Over the course of your treatment, you will get new trays every few weeks as your teeth progress. Each set of aligners is custom-made to keep moving your teeth. People typically prefer Invisalign aligners over traditional metal braces because they are less painful, and you can remove them to eat and clean your teeth.
How can I care for my Invisalign aligners at home?
There are many things you should do to care for your Invisalign aligners, including:
Clean your aligners regularly: One of the best ways to care for your aligners is to make sure you clean them twice a day. It is easy to do this when you are brushing your teeth. You should clean the aligners by gently scrubbing them with a soft toothbrush and nonabrasive toothpaste. This helps to remove bacteria that could hurt your teeth and gums.

Use the correct products: Abrasive products can damage your Invisalign aligners and make them dull. Some of these products include soap, denture cleaner, and even mouthwash.

Rinse your aligners: Rinsing your aligners after you take them out reduces the amount of saliva and bacteria that stays on the aligners that can damage your teeth.

Soak your aligners: Soaking your aligners in the Invisalign cleaning crystal and warm water helps keep them clear and clean. You should soak the aligners for 15 minutes and then gently brush them.

Do not eat with the aligners in: Eating or drinking anything that is not water can break or stain your Invisalign aligners. Invisalign aligners are great because they are nearly impossible to see, but by eating or drinking foods that can stain them, you are reducing their ability to be clear.
Invisalign aligners are not hard to care for and keep clean, but it does take some daily work. However, the results are a beautiful and straight smile.
Get Invisalign aligners in Las Vegas, NV
Invisalign aligners are a great way to straighten your teeth without the looks and discomfort of traditional metal braces. You can care for your aligners by following a few simple steps and guidelines. Dr. Ryan Martz provides services for patients near Las Vegas, Henderson, and Boulder City, NV. Dr. Martz and his team can help you find the best treatment course for your goals and needs. Contact Gardens Cosmetic and Family Dentistry in Las Vegas, NV today for a full consultation on the overall state of your oral and dental health.