Fuller Lips Are an Appointment Away with Dermal Fillers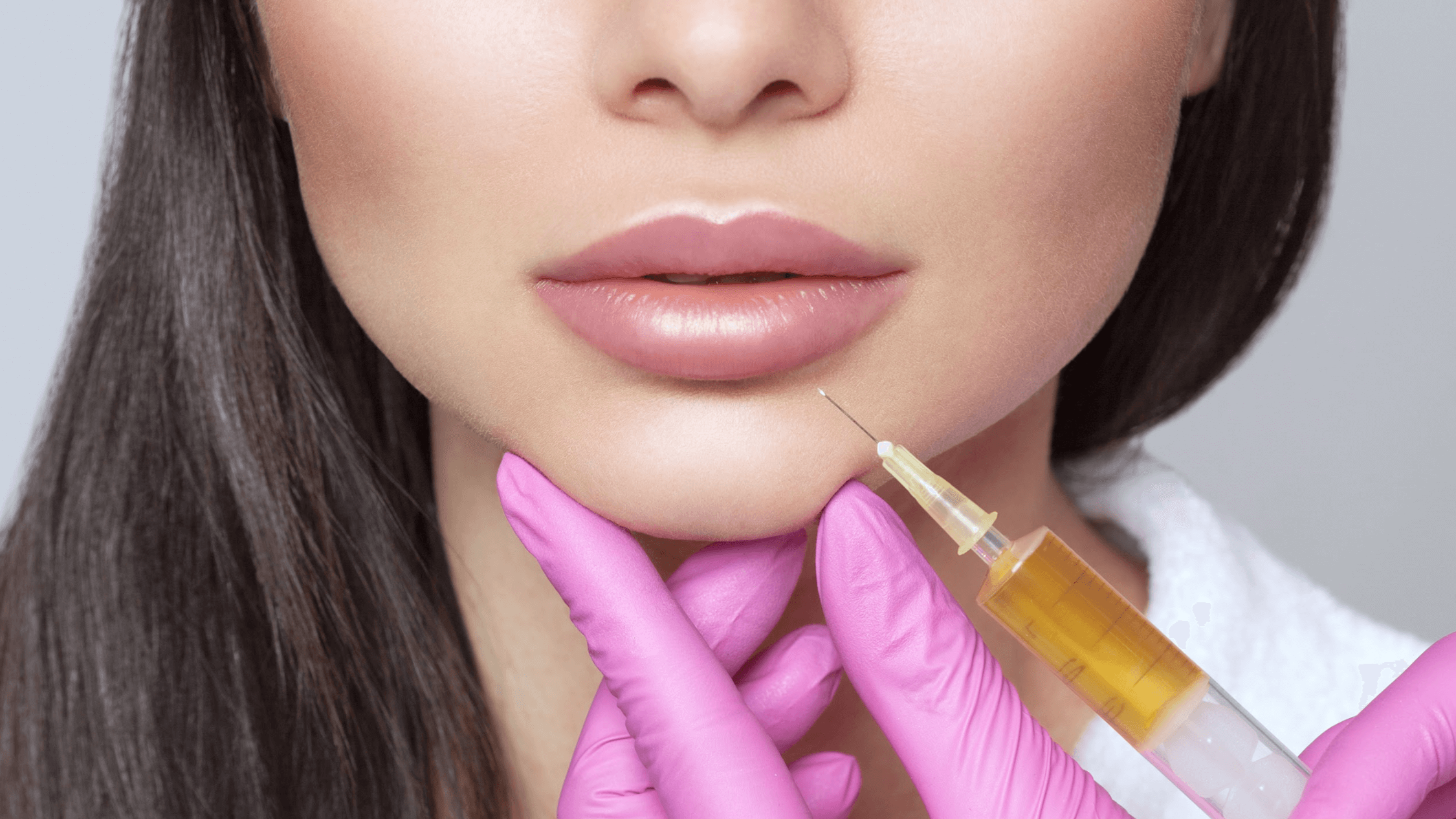 Dr. Ryan Martz of Gardens Cosmetic and Family Dentistry located in Las Vegas, NV is a doctor of dental medicine who specializes in overall oral health and aesthetics. As a cosmetic dentist, Dr. Martz takes pride and joy in helping his patients near Las Vegas, Paradise, Boulder City, and Henderson, NV achieve beautiful and healthy smiles that can last a lifetime. Cosmetic treatments that Dr. Martz and his professional team offer include dermal fillers for the lips to restore volume and a youthful appearance to the mouth and face.
What are dermal fillers?
Dermal fillers, otherwise known as injectable cosmetic fillers or injectable facial fillers, is a soft tissue injectable treatment primarily made of hyaluronic acid used to add volume and plumpness to the skin. Hyaluronic acid is a naturally occurring substance in the skin responsible for collagen and elastin production. Dermal fillers can be injected into several layers of skin to reduce fine lines and wrinkles, soften scar tissue, and add volume to hollowed facial features.
Are dermal fillers the same as BOTOX®?
Unlike dermal fillers, BOTOX injections use onabotulinumtoxinA to block specific chemical signals to the nerves responsible for contracting facial muscles. BOTOX can temporarily block muscle contractions responsible for causing natural wrinkles on the forehead, around the eyes, and near the mouth. BOTOX is not used to add volume to hollowing features but can be used to prevent and smooth facial creases that age the skin. At Gardens Cosmetic and Family Dentistry, a member of our professional team offers both dermal filler and BOTOX treatments to improve our patients' smiles.
What can dermal fillers do for my lips?
Injecting dermal fillers into the lips can add volume, making the lips appear naturally fuller and plump. Dermal filler treatments can also bring symmetry to the lips for patients who are self-conscious about uneven features around their smile.
Can a dentist administer dermal fillers?
Cosmetic dentists have a well-rounded knowledge of facial anatomy, teeth, gums, and oral structures. Dr. Martz is highly skilled and qualified to administer dermal fillers to multiple target areas around the mouth and face.
Are dermal fillers safe to use?
Dermal fillers are considered safe to use if they are administered by a licensed professional. Like many cosmetic and medical treatments, dermal fillers can come with undesirable side effects, including:
Itching

Erupting pimples

Rash

Asymmetry

Lumps

Infection

Overcorrection of wrinkles
Dr. Martz conducts thorough initial examinations and collects a detailed personal history for each patient to determine if there are any specific health risks to using dermal fillers. Patients should report their current medication uses and medical conditions, including:
Allergies

Any BOTOX or facial cosmetic treatments within the last six months

Regular use of blood thinners, muscle relaxants, or allergy medication
Is there a recovery period?
Dermal filler treatments for the lips can be completed in as little as one treatment session, and patients can return home relatively quickly after their treatment session. Patients may experience temporary redness, swelling, and tenderness. Dr, Martz sends his patients home with precautions and recovery recommendations to follow for a couple of days to optimize healing, including:
No facial massages for at least two weeks

No alcohol or caffeinated beverages

No exfoliation or intense brushing

No drinking through a straw
Can I get BOTOX and dermal fillers at the same time?
Depending on the patient's personal goals, the patient's medical history, and Dr. Martz's treatment recommendations, BOTOX and dermal fillers can be administered in the same treatment session.
How long do dermal filler results last?
This depends on the treatment and the type of dermal filler used. Since dermal fillers are eventually reabsorbed into the skin, results fade with time. Some dermal fillers can last anywhere from 6 – 12 months. Other dermal filler treatment results can last up to five years before requiring follow-up work.
Learn more about the benefits of dermal fillers.
If you are interested in a fuller and plumper appearance to your lips to beautify your smile, contact us at Gardens Cosmetic and Family Dentistry and schedule a dermal filler treatment consultation with Dr. Ryan Martz today. Patients near Las Vegas, Henderson, Boulder City, and Paradise, NV can access high-quality cosmetic care to achieve beautiful smiles.